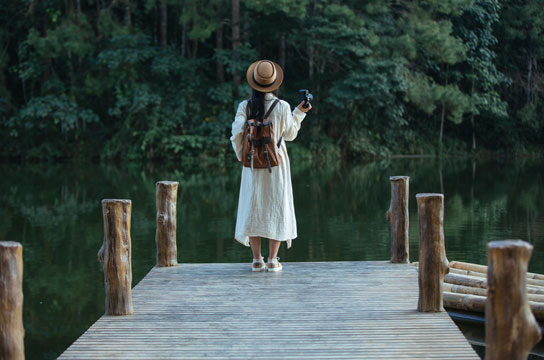 What Kerala is famous for- the best things do?
Travel Tips of Munnar

What all to do on your next vacation in Kerala
Looking for the perfect place to set your next vacation trip? Take a tour to the land of coconut trees, where a greenish backwater greets you and memories of breathtaking views conquer your hearts. Yes, Kerala is the perfect place that you have been longing for. No other state in India is blessed with a cozy moderate climate throughout the year. With hills, valleys, forests, waterfalls, oceans and green meadows, Kerala is a sensual feast for every traveller. All the states from north to south have their uniqueness and diversity. From slangs and food to geographical conditions and weather, each state is different. You can watch the traditional forms of Kerala like kalaripayattu and kathkali from Mananthavadi, take Ayurveda massages that Kerala is pretty famous for, enjoy a canoe ride and watch
the famous bullock race in Malappuram. One specialty of Kerala is that authentic cultural experiences are presented in its raw form here. From Ayurveda massages, spicy culinary experiences and cottage industries, Kerala is a one stop solution to enjoy a memorable vacation. While visiting Kerala, there are a number of things you can do here.

Culture tour at Fort Kochi
Fort Kochi is a major attraction for tourists from all over the world. With colonial influences including British, Dutch, Chinese and Arabic, the place has a special legacy of its own. Many factors including culture and architecture of the area are shaped accordingly. Visit the Jewish synagogue, Chinese fishing nets, Santa Cruise basilica, Indo Portugese museum etc and grasp a piece of Keralite history. Another must visit places is the Athirapilly falls. Known as the Niagra falls of India the waterfalls are magical to watch during the monsoon season.

Spot baby elephants at Kodanad
Visit the Kodanad elephant sanctuary to see herds of elephants bathing, feeding baby elephants and tearing up branches with their tusks. Located at a distance of 42 kilometers from Kochi, this sanctuary is a heaven on earth if you are a true elephant lover. Activities like elephant safaris and elephant feeding are provided here. Ticket prices may vary from Rs 350/- to Rs1500/- depending on the activities and packages you choose. You can see the Keralite village life in detail while visiting the farms in Kumbalangi. From mangrove forests, paddy cultivation and vegetable farm, this place is a true example of sustainable tourism.

Houseboat rides at Alleppey and Kumarakom
When it comes to seeing the countryside in a houseboat, nothing can beat the vibe of Aleppey and Kumarakom. Located on either side of Vembanad Backwaters, the biggest backwater of the state, both Alleppey and Kumarakom attracts thousands of tourists each year. There are a number of houseboat packages available here. You can choose a customized package that includes all meals, visit to the local villages and cottage industries here. The fresh toddy extracted from the coconut trees along with the spicy fish dishes is sure to intoxicate your taste buds. The packages that starts from Rs. 6500/- comes at different levels. From budget friendly to luxury packages, you can choose one according to your comfort. Kumarakom is a less crowded spot for house boating. The famous Kumarakom bird sanctuary is famous for the Siberian cranes that migrate from the Himalayas during the peak season. The site of rare birds flying over your heads, while having a coffee in a houseboat would indeed is memorable. The Nehru trophy boat race is an annual snake boat race held in the month of July each year. The legendary boar race is an event not to be missed if you are visiting Alleppey.

Stroll through tea plantations in Munnar
The rough hilly terrains of Munnar were carved into acres of pristine tea plantations as a part of British rule. Located just 3 hours from Kochi, Munnar is famous for its strongest tea leaves. The cold climate coupled with sunlight makes the best tea leaves. There are a number of tea factories where you can visit plantations, see the processing of tea leaves and maybe volunteer to pluck a few tea leaves along with the workers. Hire a jeep from Munnar to Suryanelli and visit the Kulukkumalai tea estate which has a history of about 100 years. You can see the history of tea making in the tea museum. If you are lucky enough, you may get to watch the neelakurinji flowers, which blooms once in just 12 years and spot the rare species like the Neelgiri Tar. Drive through the Marayoor forests which is 40 kilometers away from Munnar. With wide stretches of sandalwood trees and caves inside the forests, this is a place to be preserved for an eternity.

Spice garden visit at Thekkady
Thekkady is especially famous for its spice gardens, tea plantations and boat rides. You can take a spice tour at Thekkady and view plantations of good quality black pepper, cinnamon, cardamom, vanilla etc. You can also buy these spices directly from the farms at discounted prices. The Periyar wildlife sanctuary is a must visit place if you are coming down Thekkady. A number of species of flora and fauna rule the place. You can get a ride through the jungle and see the Mullaperiyar dam, vegetable farms, vineyards and spot exotic species of animals and birds on the way. The Periyar tiger reserve also provides a number of activities like tribal dance, night safari, camping inside a jungle, tiger safari, elephant safari etc. You can go bamboo rafting in the Periyar lake and spot animals in the shore.

Visiting the salty beaches at Trivandrum
While going to Trivandrum, visit the Veli tourist village where you can see a floating bridge that links the travellers with the beach. Have a meal from the floating restaurant which would be unique experience for you. Also visit the Varkala beach , which is located at a distance of 50 kilometers from Varkala. The waters of the beach are said to have healing properties. This is one of the few beaches in Kerala where you get a breath taking view of the sea from a cliff.

Tree house stays in Wayanad
Tree house stays in Wayanad is a pretty popular activity in Kerala. Unlike Munnar, Wayanad has a steep and rocky topography. Adventure activities like rock climbing, rappelling, nature walks and mountain bikes are provided in the premises of Wayanad, Munnar, Thekkady and Athirappalli. Visit the Amikuthy hills where you can spot the historical Edakkal caves with pictures and drawing from 7000 years. So what are you waiting for? Pack your bags and get ready for a trip to god's own country, Kerala!